Victoria - the campaign captain!




Where do I start? I'm a 37 year old mother of two gorgeous kids and a mild to moderate obsession with Take That.

I first saw the band at the Gateshead Metro Centre in the very early nineties. They were handing out toothbrushes as part of National Smile Week, singing their songs whilst dancing in outrageous outfits. I was hooked!

When the first tour was announced I was lucky enough to get tickets. The opening night of the first ever tour was at Newcastle City Hall. I remember so much about that night. The deafening screams of young girls, the giddy mix of White Musk and Tribe (which sponsored the tour). Matthew Wright, of The Wright Stuff and I'm a Celeb fame was working for The Sun at the time. After the opening night he said "It was unbelievable; it's set a new standard for shows." Didn't we know it!

That night, something magical happened. I can't say what, why or how...it just did. On that day, 2.11.92, I knew that I had to be part of every tour they would ever do.

Since then, I have travelled far and wide to see the band. I never stood outside their houses nor wrote love notes on tour buses (each to their own but I never had the inclination nor permission) but I'm proud to say I've been a Take That fan from the beginning, never forgot about them during the dark years of their absence, and think, just like me, they are improving with age.


When watching Gary Barlow perform on his own at the City Hall a few years ago, I started to think about how incredible it would be to get them back on that stage to celebrate their 25 year anniversary, for them to indulge in a bit of nostalgia and for us all to be able to celebrate how far they have come. That's when the idea of Take That Back To Where It All Began was born.

Although I had the idea of the campaign, it was only when I went to see The Girls Musical at Leeds Theatre (Gary wrote the music) that I decided to believe in myself and bring an event to life! If you know the story of Calendar Girls you will understand how inspiring a group of strong women can be, so I dared to dream. I booked Newcastle City Hall and decided to put on a Take That Tribute night on the 2nd November 2017, 25 years to the day of their first ever concert....and all for the amazing charity Tiny Lives.

So yes, I love Take That. I love listening to the music when I'm happy and listening to the lyrics when I'm sad. I live for the tours and challenge anyone, fan or not, to leave their shows without having their breath taken away at least once! The past 25 years have given me memories to last a lifetime. From the early days of my beautiful late grandma battling the engaged tone to finally get through on the phone to buy me tour tickets to mum taking me across the country on girly tour trips. More recently, I'm the one who drives mum to concerts. She is 70 next year but still dances from start to finish. Love her!

Finally, I love Take That for the people I have met along the way. My Take That Family. People whose paths would never have otherwise crossed have been brought together. I couldn't be more grateful for that.

So that's me and my past....now let's look to the future. 2.11.17 is the plan #takethatbacktowhereitallbegan

Be part of it, help in any way you can, share stories, memories and positivity. Get in touch! We can make this happen!

Love

Victoria xx




---
Powered by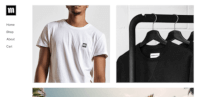 Create your own unique website with customizable templates.